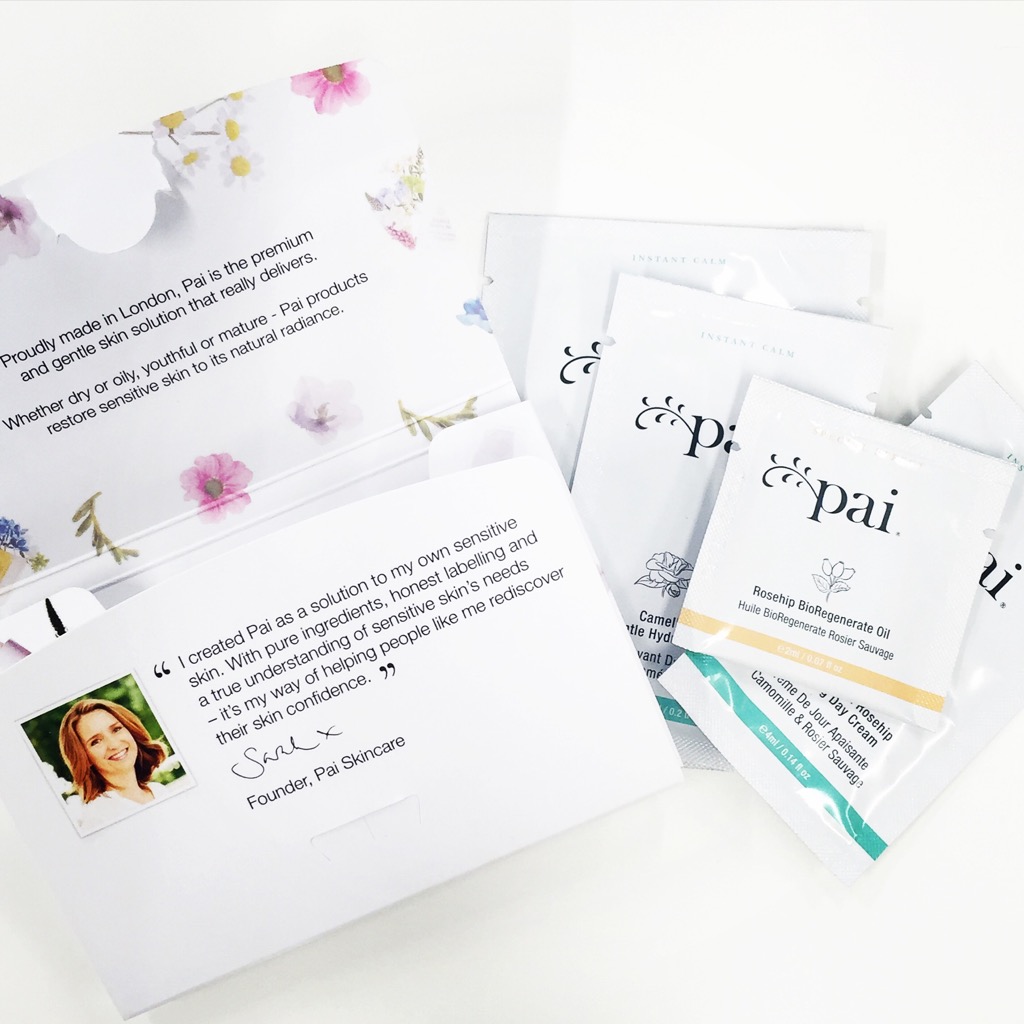 I recently told you about the launch of my first ever ebook, a dedicated guide for those with sensitive skin to explain how sensitivity occurs, how to look after it and the best products that I swear by for keeping things calm and under control.
Well, good news: I've now teamed up with my favourite organic brand, Pai Skincare, to offer anyone who buys the guide a free deluxe sample set of some of their hero products. I assure you, discovering Pai changed my (skin's) life – their soothing creams and replenishing rosehip oil are always, always on my shelf because they're the beauty brand I know I can trust without exception.
So, head on over to download my guide (it's £4.95) and enter the code PAI in the promotion box and you'll receive a little sample set of some of their very best products. It's the perfect introduction to the brand if you've not discovered them yet, and a great way to do that all-important patch testing before you buy the full size products (because even though I trust them with my life, you should always, always patch test. Fact).
Enjoy!
Buy the Beginner's Guide to Sensitive Skin here, and enter PAI at checkout to get the offer. 
Already ordered the guide? Email me on judy@getthegloss.com with your order number and I'll make sure you're sent a sample.