There are a few pinch-me moments that have happened in my career; seeing Ella Eyre perform at a private gig for Armani (and sharing a lift with her and her fabulous hair), having a launch party for the site I work for in the middle of Covent Garden at Chanel, meeting and emailing writers who I've adored and looked up to for years. But few things compare to actually getting recognised for your work – an official well done, to say you've done a good job and your writing is worth reading; and that's why awards in our beauty industry are so important.
A couple of years ago I was shocked and thrilled to get the runner up prize for Best Online Beauty Journalist at the Johnson and Johnson Journalism Awards. Seeing my name up on a screen and then hearing a panel of judges talk about my article (those brilliant journalists and experts actually READ my work!) was phenomenal and gave me the boost I needed after years of slogging away and trying to make my writing count.
Last year, I was shortlisted, which was just as exciting (seriously – the competition is fierce), but this year's results gave me such a high that I even felt quite emotional by the end of the night. For at this year's 12th Annual Johnson and Johnson Journalism Awards I received the runner-up prize again, when I really, truly didn't expect it – for a piece I wrote about patch testing for sensitive skin at a time when I had one of the worst reactions of my life. Somehow, it was all worth it in the end.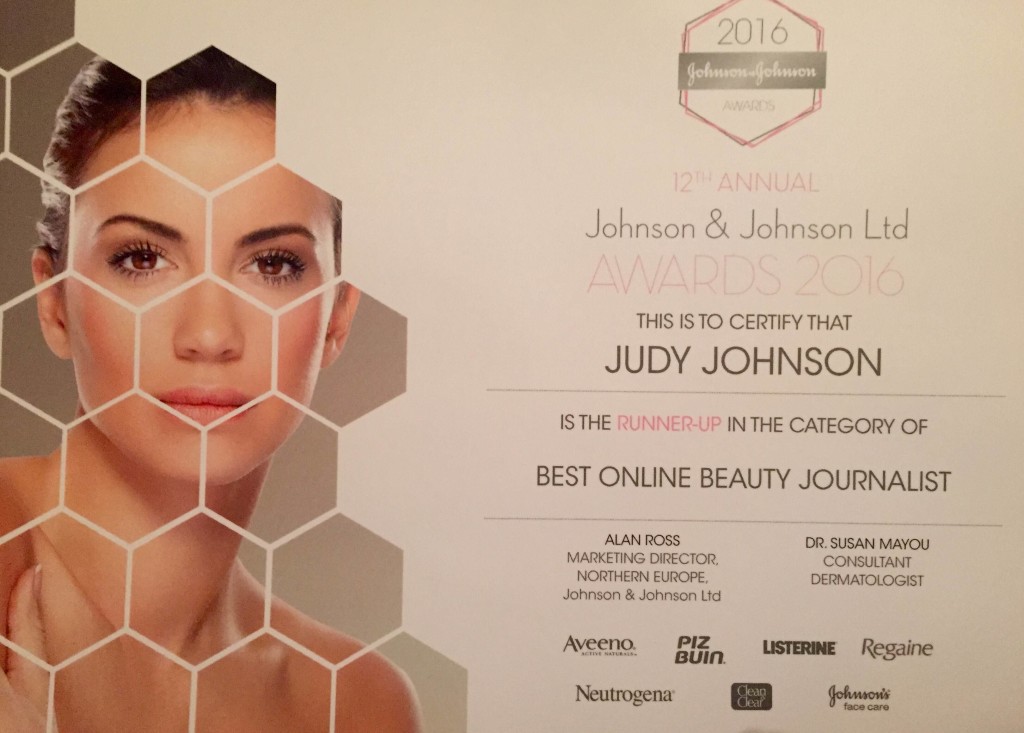 But better still, at the end of the ceremony as we were sipping the last of our champagne and wishing we'd had a canape or two earlier, they announced the award for the Best Beauty Team. And the winner was… Get The Gloss!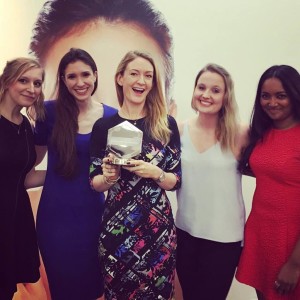 We have a tiny yet talented team, and I can't tell you how happy it made us to get up on that stage and take home the shiny award for our work in the past year. Loving your job is one thing, but knowing that other people love what you do too? That's the dream.